About
What Is Couple Care?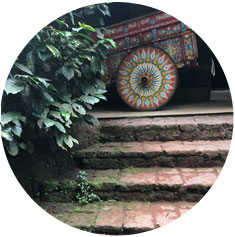 We will sow the seeds of understanding by exploring negative reaction patterns of any defensiveness, apathy, anger and fears and replacing them with healthy patterns of self-love, connection, intimacy and healing. My approach is basic yet powerful because it leads to compassion – a key ingredient for creating a positive change.
The Couple Care environment is completely private and confidential, therapeutic, non- judgmental, and committed to the care of you and/ or your relationship. I focus completely on your unique concerns. The approach is highly personalized and there is no group work.
Our work together will aim at providing a new perspective on your relationship history, new insights on yourself, and the tools to effect and maintain lasting change.
Take the step toward a positive shift, and we will walk through to the other side – you are not alone!
Founder: Parul M. Patel
I am a licensed psychologist with a Doctorate in Marriage and Family Therapy, a Masters in Marriage and Family Therapy, and a Masters in Human Development. With over 15 years of psychotherapy experience, specializing as a marriage counselor and a relationship counselor, and having researched Love in Contemporary Life, and Conflict Resolution in relationships, I bring research, insight and experience to my work with individuals and couples.
Through my work I have seen in relationships negative patterns, contempt, loneliness, sexual divorce, lack of affection, and crushing despair. My commitment to you is to help you identify your patterns, and the relationship's core problems, and to equip you with the tools and practice required to shift toward health.
Personally, besides working with couples, I enjoy mindfulness and yoga, as well as writing. My novel Meera, is available internationally on Amazon.com: View on Amazon